Bónusz Festival 2022 ticket price change on the 15th September!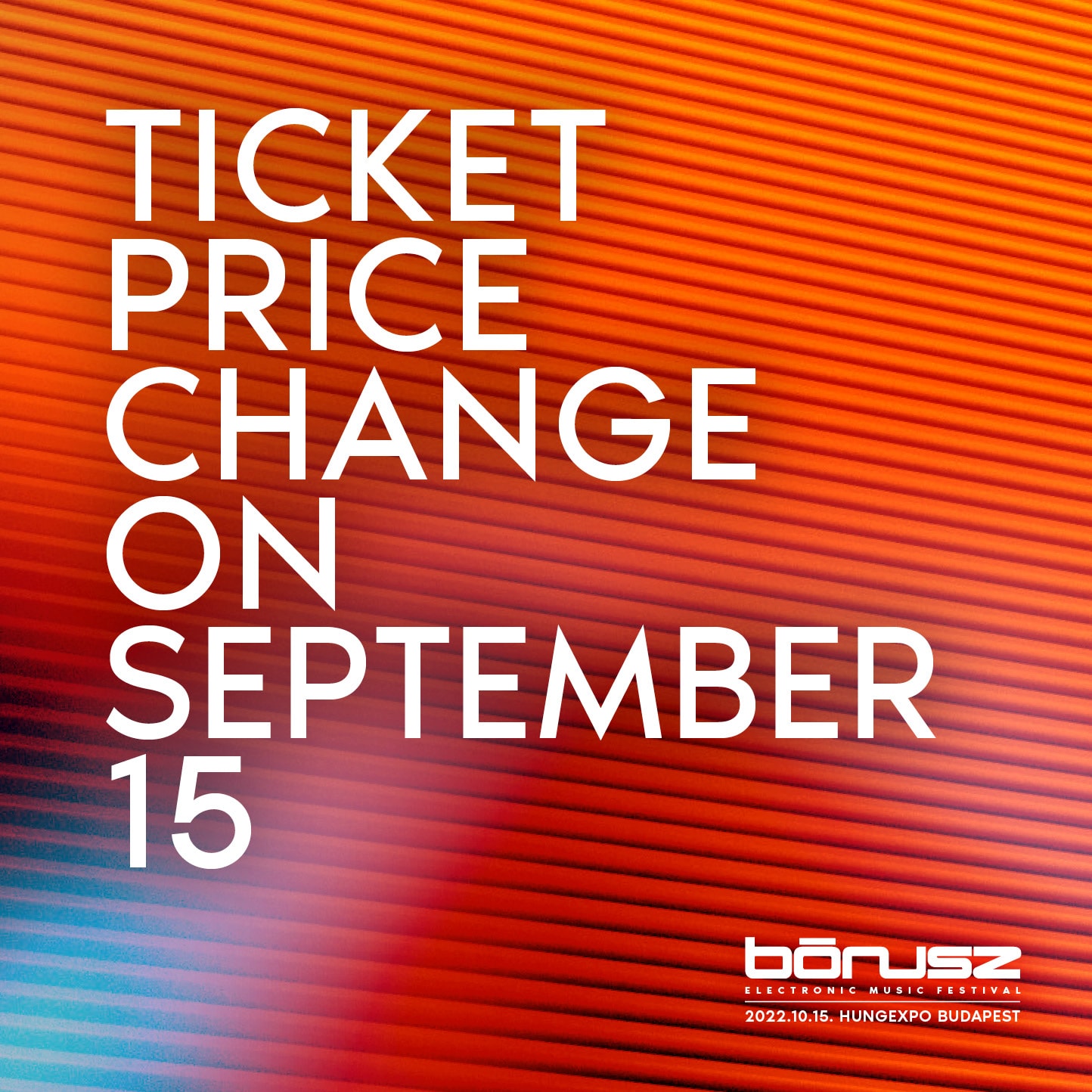 You only have a few days left to get your discounted tickets!
The tickets for 15990 HUF with no time limitation for the Bónusz Electronic Music Festival 2022 are available till the 15th September on the Bónusz Festival's official website.
The price of the standard ticket will then rise to 16990 HUF.
The tickets for 13990 HUF which are need to be validated until 22:00 on the day of the event and the VIP tickets are still available.
Ticket & more info: www.bonuszfesztival.hu