HelloPay at Bónusz Festival 2019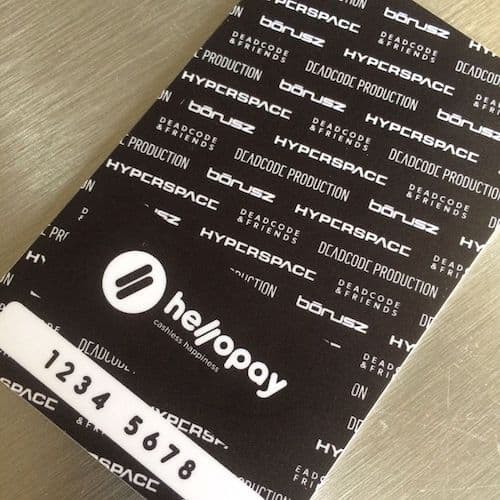 For the easier and simpler payments, we will have a cash-free payment system at BÓNUSZ FESTIVAL 2019 as well, provided by HelloPay®. The guests of the event can add money their HelloPay® cards at the designated pay stations. They will be able to add money by cash and by bank card, HUF and EURO are both accepted. A 500 HUF deposit payment will be charged on the prepaid credit. This deposit will be refunded when cashing in the remaining credit.
Besides the simpler purchases, further advantages of the HelloPay® card system is that the cards purchased previously at the HYPERSPACE 2019 and DEADCODE & FRIENDS NYE 2018 Special can still be used at BÓNUSZ FESTIVAL 2019. The remaining credit on these cards is still available only if the card was used for payments at any HelloPay® stations in the past 180 days. The uploaded amount to the card can be carried further onto DEADCODE & FRIENDS NYE 2019 Special. Of course, the remaining credit can also be cashed in at the end of the event together with the 500 HUF card deposit. Contactless Mastercard /Maestro and cards also accepted at the HelloPay terminals.